Product Kits
Accu Tech USA builds kits for our products by packaging multiple products together and combining them in one shipment to provide our customers with all the parts they need for their application. We regularly build complex kits that include multiple products – linear guides, ball screws, end supports – based on customer specifications. Our production team accurately manages the bundling process to ensure the inventory you need is included in your package.
Accu Tech USA kits helps you to:
Reduce Costs
Pre-assembly of kits allow us to batch similar orders to boost efficiency and eliminate additional costs for packaging and shipping.
Simplify Inventory
All parts are packaged together under one SKU for easier inventory management.
Deliver Proven Results
We have the products you need, combined with our kitting experience, to ensure we exceed your expectations.
Provide Comprehensive Packaging Services
Consolidating boxing, labeling, shrink-wrapping reduces shipping costs and additional materials.
Save Time
Reduce time spent receiving, staging and building by having the products you need when you need them to be deployed to your assembly area.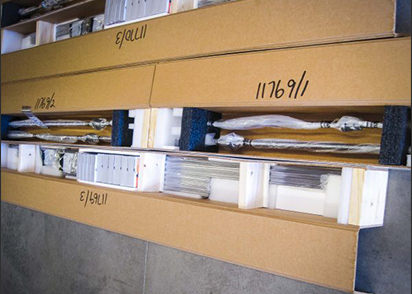 Linear Guides
Accu Tech USA delivers reliable, high precision linear guides designed for precise linear motion. Made from high-quality steel alloys and featuring corrosion resistant platings, our low maintenance linear guides provide customers with improved reliability and productivity while minimizing maintenance costs.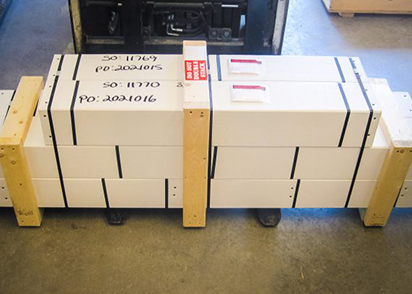 Ball Screws
Our ball screws, made of high-grade alloy steel, easily transmits rotary motion into linear motion providing superior rigidity and long durability. With the ability to provide customs machining per print, reverse engineering and custom lubrication options, our sales team will work with you to select the right ball screw for your application.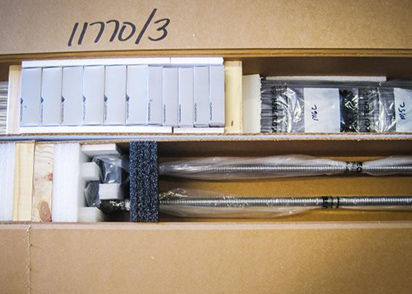 End Supports
Our ball screw end support units come in a variety of models for different mounting arrangements to provide a complete ball screw solution.
Ready to accept standard finished ends.
The units come with a special seal and with the appropriate amount of lithium grease.
Provide stable rotational performance with high rigidity and accuracy.
Fixed side supports contain a JIS Class 5 compliant angular contact bearing with an adjusted pre-load.