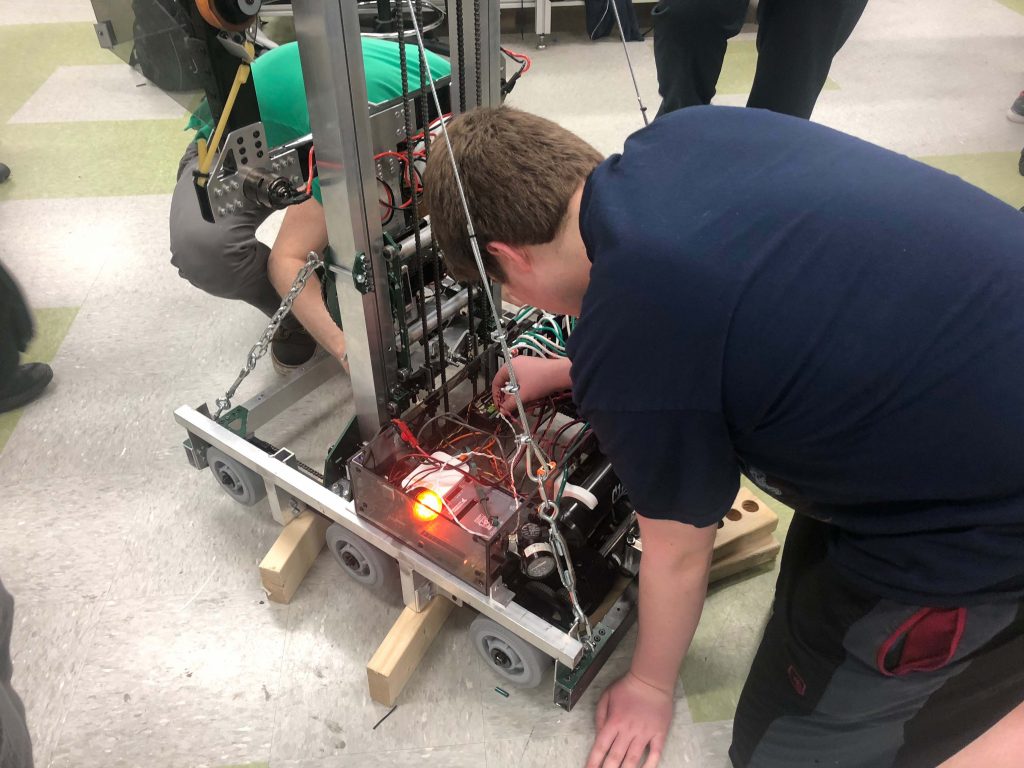 ACCU TECH USA is a supportive sponsor of TerrorBytes Robotics, a nonprofit organization based out of Research Triangle Park, North Carolina that helps U.S. high school students develop and excel at Science, Technology, Engineering and Math (STEM).
Through the financial contributions provided by ACCU TECH USA, high school students are able to work as a team to design and build their own robots to compete in the FIRST Robotics Competition, an international robotics competition. During this competition, students learn skills in advanced CAD, manufacturing, computer programming, electronics and project management.
"ACCU TECH USA is pleased to sponsor FRC Team 4561 in the FIRST Robotics Competition," said Ed Lee, president of ACCU TECH USA. "We are committed to supporting STEM programs that will encourage and develop the next generation of engineers and technicians for our industry."
Utkarsh Saying, Marketing Lead for TerrorBytes Robotics, thanked ACCU TECH USA for their support, adding that their organization relies on sponsorships from local community partners who share a commitment to STEM education.
To learn more about TerrorBytes Robotics visit www.terrorbytes.org and to follow their progress in the FIRST Robotics competition follow them on Twitter @TerrorBytes4561.
ACCU TECH USA is a customer-focused motion solutions provider offering the largest selection of actuators, linear guides and ballscrews in North America. The company specializes in providing application engineering support and machining services to companies ranging from health care and optometry to packaging and automated machinery. Headquartered in Wake Forest, NC, the company's mission is to provide quality, cost-effective motion solutions with exceptional accuracy and precision to give our customers a competitive advantage.
For more information Contact Us Today.