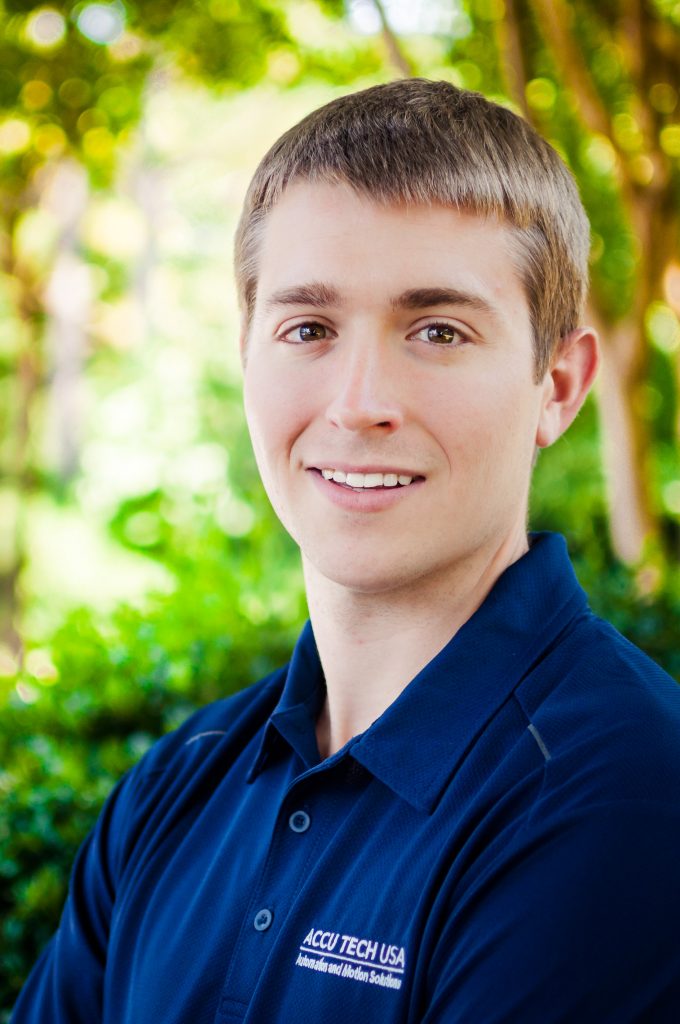 Accu Tech USA, a leading distributor of automation and motion solutions, today announced it has hired Kristian Lee as the company's Inside Sales Representative.
In his new position with Accu Tech USA, Kristian will be responsible for preparing proposals, managing all phases of the sales cycle and ensuring customer satisfaction. He will also manage client relations and communications for the company's larger accounts to provide the highest level of customer support.
"As the market continues to strengthen, we are strategically analyzing how to best support our growth," said Ed Lee, president of Accu Tech USA. "One of our top priorities is the ultimate satisfaction of our customers, and Kristian's project management expertise and vast knowledge of our industry will ensure that we continue to exceed our client's expectations. We are pleased to welcome him to the team."
Prior to joining Accu Tech USA, Kristian graduated from East Carolina University with a Bachelors of Science degree and a Masters degree in Chemistry. He is currently obtaining his MBA from East Carolina University.
ACCU TECH USA is a customer-focused motion solutions provider offering the largest selection of actuators, linear guides and ball screws in North America. The company specializes in providing application engineering support and machining services to companies ranging from health care and optometry to packaging and automated machinery. Headquartered in Wake Forest, NC, the company's mission is to provide quality, cost-effective motion solutions with exceptional accuracy and precision to give our customers a competitive advantage.
Tags:
Inside Sales
,
New Hire