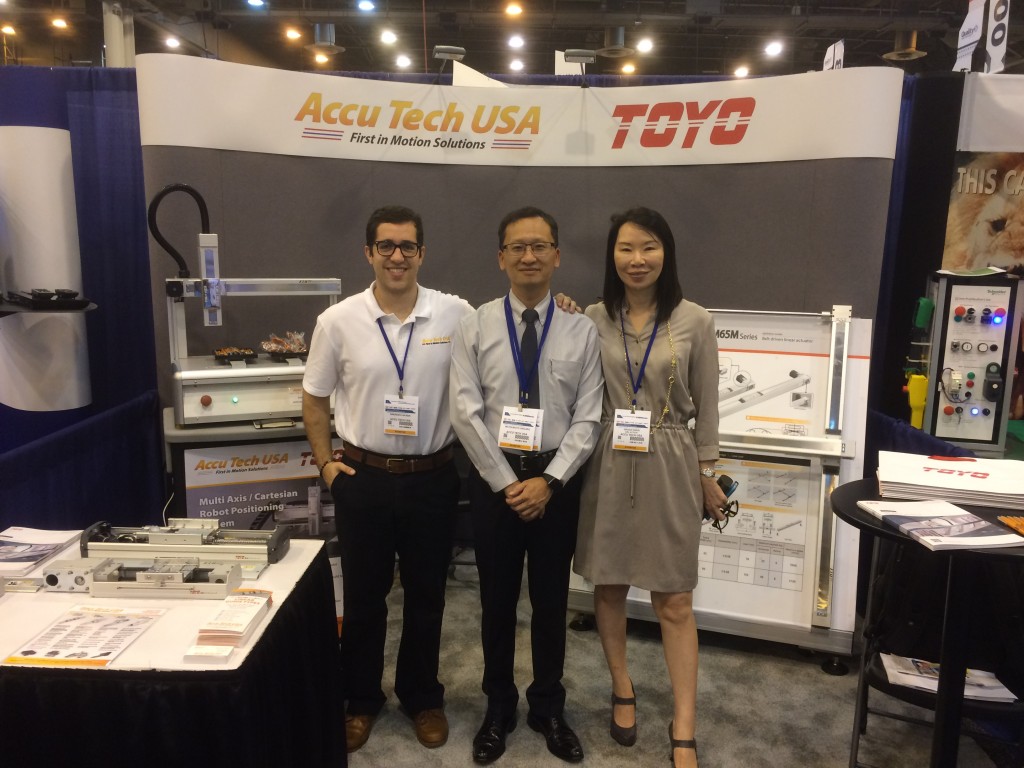 by Brendan Lukasik
Accu-Tech USA proudly attended ATX Texas, its first major trade show, in Houston, TX on October 13th and 14th!  We were joined by our partners at TOYO Automation and ABL Hi-Tech.  It was a great introductory opportunity to put our products, capabilities, and value added services on display.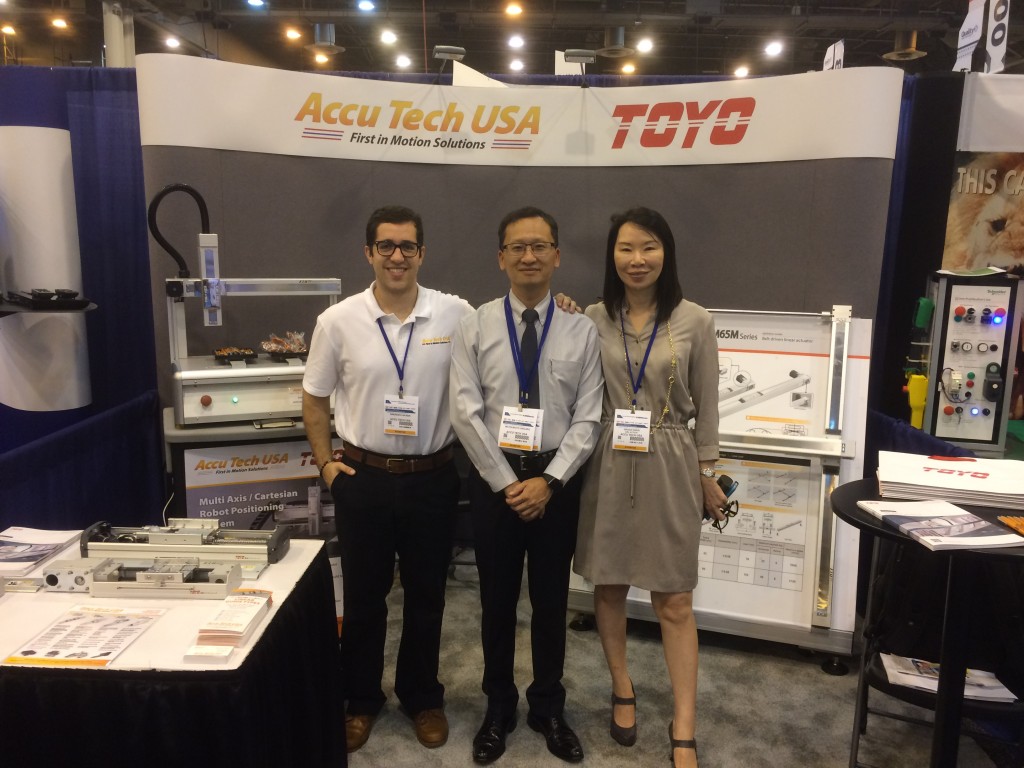 The entire team at Accu-Tech USA had been hard at work over the course of the last few months leading up to the event in preparation for the company's first trade show exhibitor appearance.  With major contributions coming from all departments, a strong successful showing was made possible.  Our Sales and Marketing team lead the charge by spearheading the initial trade show efforts and developing new marketing material.  The Customer Service Department ensured that the logistics of travel and lodging were made painless for all parties in attendance.  Our talented, sharp-witted Engineering Team served by helping to design and select demo parts and assemblies, and tuned the systems to peak show performance.  And lastly, thanks to the tireless efforts of Production Management Department, we were able to gather all of the displays, promotional material, and other items necessary to make the show a success, and seamlessly get everything delivered on time and ready to go for the big show!
We would also like to express our gratitude to Patrick Dowden and Carlos Melo of Automation Southwest (ASW).  Patrick and Carlos are a tag team of talented and knowledgeable sales engineers that serve the greater Dallas-Fort Worth and Houston markets.  We thank them for their time and efforts in assisting us throughout the duration of the trade show, and we look forward to growing our business in the region through our partnership with the ASW team.
Without a doubt, our first show was a major success for our growing young company!  We met with many local Texas industry leaders across the fields of packaging, oil and gas, factory automation, 3D Printing, and high tech distribution.  We are confident that the high quality leads we gathered will provide a significant boost to our business in the coming months.  Many potential customers who stopped by our booth were impressed by our high quality products, and especially by the level of service we demonstrated we are able to provide to anyone interested in working with us.  Beyond the realm of sales, the trade show also proved to be an invaluable learning experience for our organization as we continue to impact the national precision linear motion industry.  It was certainly an important step for us, and we are excited about where we see ourselves going in the coming years.
Accu-Tech USA is already in the process of planning the attendance of its next trade show.  Stay tuned for more information, and if we happen to be in your area, we hope to see you there!