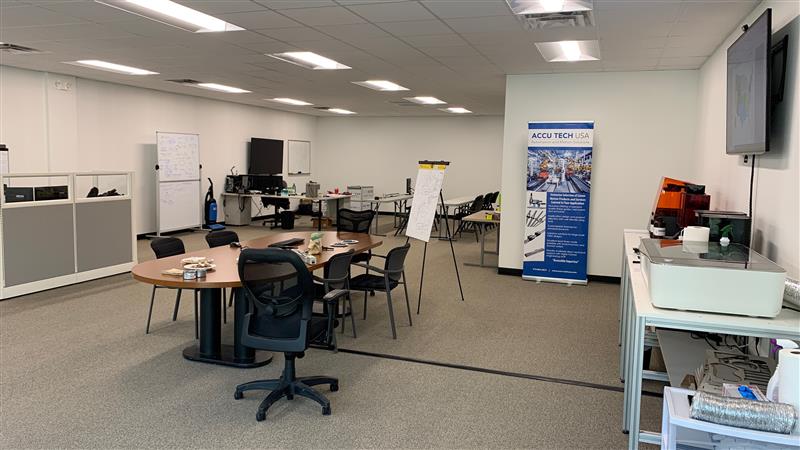 Accu Tech USA, a leading distributor of automation and motion solutions, today announced the expansion of its headquarters located in Wake Forest, North Carolina. The new office space doubles the current office footprint and supports the company's growth strategy.
The expansion provides capacity for increased sales, customer service, engineering, and leadership functions to support the company's growth. The additional 1,800 square feet of space will house a product showroom and training area to provide an even greater customer experience. In addition, the company will offer 3D printing services to expand their existing prototype capabilities.
"The decision to expand our presence was a logical next step in our business growth strategy," said Ed Lee, president of Accu Tech USA. "This expanded space will allow us to better serve our customer base by increasing our capacity and enabling us to offer training classes for our growing collaborative robot market."
"Having the staff and the space to offer training classes to our customers is a key differentiator for us in the collaborative robot market," said Grayson Bedolli, applications engineer and lead robot technician for Accu Tech USA. "We are pairing best of class technology with the exceptional customer service that Accu Tech USA in known for to further establish us as the best value partner in the industry."
The corporate office remit to address remains the same, 12339-110 Wake Union Church Road, Wake Forest, NC 27587. For more information contact Accu Tech USA, (919) 863-0837 or sales@accu-techusa.com.